Your Guide To TER Therapy
EMDR and the Universal Healing Tao
EMDR and the Universal Healing Tao: An Energy Psychology Approach to Overcoming Emotional Trauma
This guide shows you how to use EMDR therapy and Universal Healing Tao practices together.
It has pictures and clear steps to follow.
You'll learn that bad feelings can affect your body, mind, and spirit. They're stored in your organs.
This guide also teaches you how to let go of bad feelings and turn them into good energy.
You'll also learn how to make your organs work together in harmony.
An Energy Psychology Approach
The Taoist Chi Kung system has been used for over 5000 years to help people recycle negative emotions into positive energy.
This can benefit you spiritually, emotionally, and physically.
Pairing these ancient practices with EMDR therapy can lead to quick and deep relief from emotional issues, including addiction.
Master Mantak Chia and Doug Hilton have created an illustrated guide that teaches you how to use eye movements in combination with Universal Healing Tao exercises to eliminate negative feelings.
These feelings may be associated with past trauma, increase positive feelings about handling similar events in the future, and remove physical sensations connected to the issue.
Master Mantak Chia and Doug Hilton
The authors of this guide offer clear and easy-to-follow instructions for managing your emotions.
They show you how to identify and deactivate your emotional triggers, and use techniques like EMDR, Inner Smile, Six Healing Sounds, and Microcosmic Orbit to promote healing and positivity.
By following these steps, you can learn a self-healing practice that is both effective and simple to use.
Look for the book that Doug Hilton co-wrote with Grandmaster Mantak Chia on this topic.
The book is available through: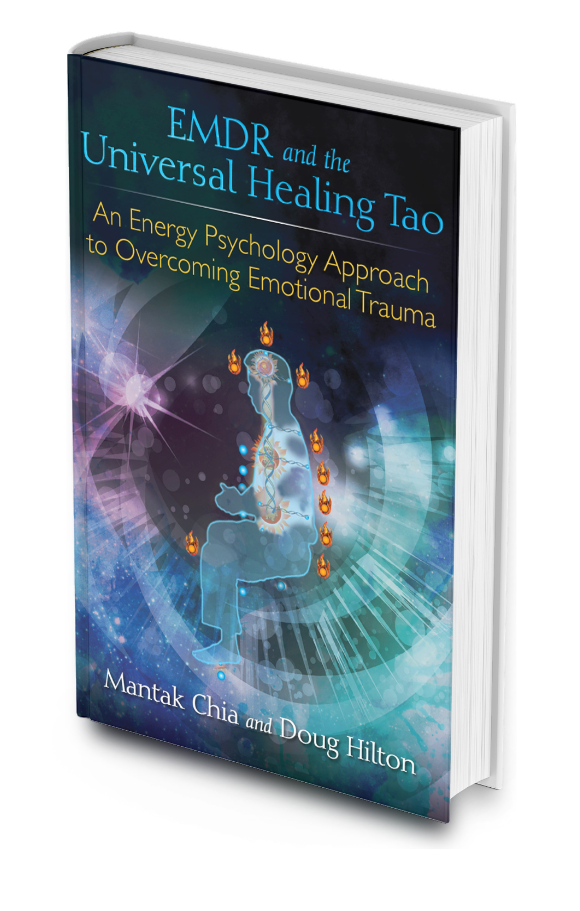 Coming Soon – A second book by Mantak Chis and Doug Hilton:
The Tao of Addiction and Recovery
Stay tuned!
Want To Learn More About Energy Psychology?
Contact Full Circle Healing counselling services in Victoria, British Columbia at (250) 217-8854.
Learn more about this revolutionary new approach and how it can help you create relief and healing in the areas of your life where you feel stuck.
"I am thrilled to offer my heartfelt testimonial for Doug Hilton, who has been an absolute guiding light in my journey towards overcoming addiction. I cannot thank him enough for the profound impact he has had on my life."